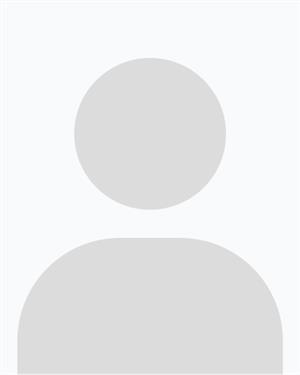 Course Director, Renal
Carle Illinois College of Medicine
Professor
Biomedical and Translational Sciences
(217) 333-1178
108 Roger Adams Laboratory
For More Information
Education
Research Associate, Harvard University, 2004-2006
Postdoctorate, University of Michigan, 2001-2004
Ph.D., University of Michigan, 2001
M.S., Hanyang University, Korea, 1995
B.S., Hanyang University, Korea, 1992
Biography
Hyunjoon (Joon) Kong is a Robert W Schafer Professor in the Department of Chemical and Biomolecular Engineering. He also is affiliated with the Departments of Bioengineering and Pathobiology and is a member of the Regenerative Biology & Tissue Engineering research theme at the Carl R. Woese Institute for Genomic Biology. Professor Kong joined the department in 2007. He received his PhD from the University of Michigan. He completed his postdoctoral studies at the University of Michigan and was a research associate at Harvard University. At Illinois, he has developed various active hybrid materials including stimulus-responsive or self-propelling colloids and hydrogels systems. He further uses the materials for molecular and cell therapies of vascular and brain diseases as well as an infection. Prof. Kong has authored or co-authored more than 150 research papers and over 8 issued and pending patent applications. He received multiple research awards. He also serves as a member of the international editorial board of Biomaterials. and the editorial board of Biofabrication.
Academic Positions
Assistant Professor of Chemical and Biomolecular Engineering, 2007-2013
Associate Professor of Chemical and Biomolecular Engineering, 2013-2016
Professor of Chemical and Biomolecular Engineering, 2016-
Major Consulting Activities
International Editorial Board Member of Biomaterials
Research Statement
Our group's overall goal is to develop active hybrid matters useful for bioscience, medicine, and environmental science.. Specifically, we focus on creating simple, but novel methods to control nano- and micro-structure of synthetic and biological materials inspired by nature and further modulate chemical and physical properties of materials. In addition, we are exploring use of the resulting matters in multiple applications including drug delivery, anti-fouling, diagnosis/bioimaging, drug/cell therapies, and biomachinery. In this context, our current research projects include;
Active matters (e.g., hydrogels & colloids doped with catalysts) for molecular and cell therapies of ischemic injury, inflammation, and infection
Modular assembly of nano- and micro-sized stimulus-responsive materials for drug and cell delivery
Stretchable and tough hydrogels for minimally invasive delivery, surgical simulation, and werable electronics
Bio and abiotic soft machinery and organoids
Research Interests
Bio-Inspired Materials, Drug Delivery, Cell Manufacturing and Therapy, Tissue Engineering
Books Edited or Co-Edited (Original Editions)
Stem cells and revascularization therapies. Edited by Kong, H.J., Putnam, A.J. & Schook L.B. CRC Press (2012).
Selected Articles in Journals
Honors
International Academy of Biological and Medical Engineering (IAMBE) fellow, 2023
School of Chemical Science Teaching Excellence Award, 2021
American Institute for Medical and Biological Engineering (AIMBE) Fellow, 2017
Centennial Scholar, 2013-2016
Campus Distinguished Promotion Award, 2016
Engineering Dean's Award for Research Achievement, 2016
University of Illinois Center for Advanced Study Fellow, 2012-2013
Engineering Dean's Award for Research Achievement, 2012
Korean Institute for Chemical Engineers President Young Investigator Award, 2011
CAREER Award, National Science Foundation, 2009
Scientist Development Grant, American Heart Association, 2008
Fellowship, Hanyang University, 1995
Samnam Foundation Fellowship, Lotte Inc., Korea, 1991
Recent Courses Taught
BIOE 497 HJK - Individual Study
CHBE 321 - Thermodynamics
CHBE 476 - Biotransport
CHBE 565 - CHBE Seminar
CHBE 594 - Biotransport
NEUR 520 - MBM Train Grant Seminar